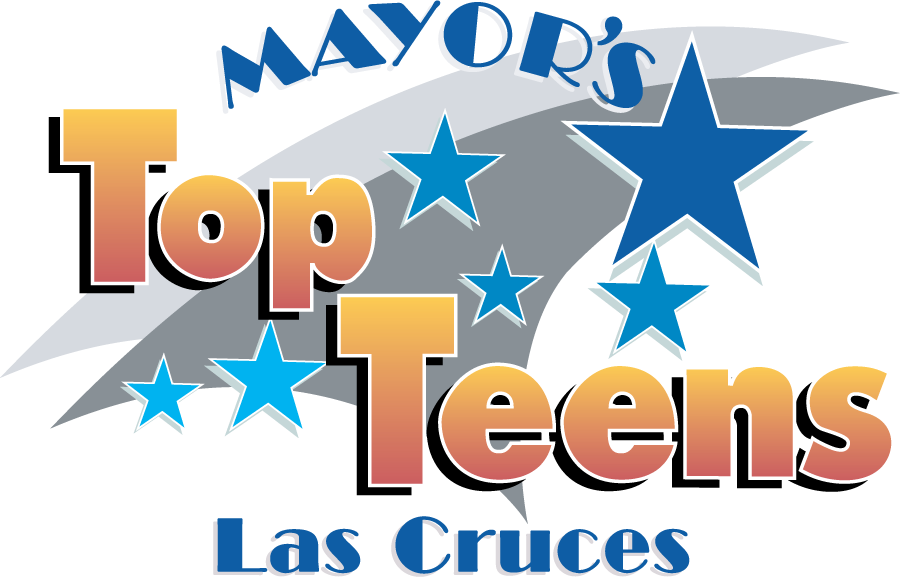 The Mayor's Top Teens Program recognizes and celebrates deserving teenagers. Our mission is to create a community that values teens and promotes a positive image of them.
The program's goals are to:
Recognition
Recognize a diverse group of high school teens who normally do not receive recognitio
Collaborate with youth-service organizations and businesses that are advocates for youth
Community
Send a strong message to teens that they are important to the community
Who may be nominated:
Teens completing 10th, 11th or 12th grades (may not be an 11th grade student graduating early) and either attending a school or being home-schooled within the Las Cruces Public Schools District may be nominated during the  spring of each year by teachers, counselors, friends, clergy, or family (but not their parents, guardians or students). Previous Top Teens recipients are ineligible. The nominations process is publicized through area media, all schools, CLC TV on Comcast Channel 20, Thomas Branigan Memorial Library and a variety of youth, and community organizations.  The Nomination Form can be accessed at the City of Las Cruces website, the Las Cruces Public Schools website and the Top Teens website.   Typically, the program seeks nominees who:
Overcame a significant obstacle in their lives
Perform community service
Demonstrate scholastic achievement
Nominate a Student
Do you know a student who has overcame a significant obstacle in their lives,Perform community service, demonstrate scholastic achievement, set a good example and are positive role models?
How Teens are Selected
A group of volunteers from service clubs in the community will review all nominations and select the laureates.  Teens will be notified and professional photographs will be taken. The Mayor's Top Teens will be publicly announced and will become representatives of the program.
How the top teens are recognized:
A kick-off event hosted by the Mayor
Formal introduction at a City Council Meeting
A published yearbook profiling each honoree
Various community parades and celebrations
Attendance at local events and meetings
Other benefits donated by sponsors
Become a Sponsor
Business Sponsorships are Welcome:
Every year we strive to increases the scholarships of the Mayor's Top Teens. We were overwhelmed with nominations for Las Cruces' teens and this year we have a record number of participants. As the Mayor's Top Teens grows in popularity, we turn to the businesses and community of Las Cruces for support. We kindly ask for sponsorship participation and donations. If you would like to invest in the Mayor's Top Teens and increase the amount of scholarship funds to Las Cruces' youth please follow the link below below and print the PDF.